EUROPEAN PHONE NUMBER
PriCall adds to your smartphone a reliable 2nd Czech phone number and allows you to be in touch with your customers with a really low cost phone service.
SECURE, ENCRYPTED COMMUNICATION
PriCall uses ZRTP (a cryptographic key-agreement protocol) that brings its users a form of PriCall-to-PriCall phone calls encryption.
BENEFICIAL SEPARATION
PriCall helps you to separate your private and work life. Just simply open PriCall App and call your customers or receive their calls. Your personal number will stay private.
CHEAP INTERNATIONAL CALLS
With a help of PriCall application you can make cheap international calls over WiFi or a data connection and save up to 90% (in comparison with the landlines or mobile calls) while calling abroad.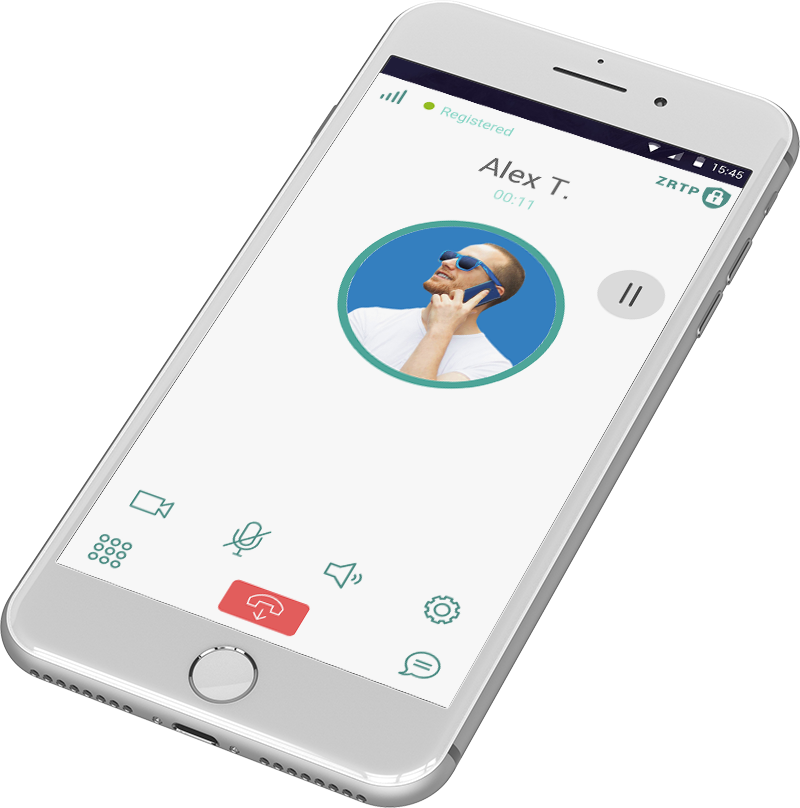 PriCall is a mobile App which connects people around the world! It is a cross platform mobile dialer which allows to communicate with a help of messages, make voice calls, share pictures (other types of files, such as music, video, etc. will be available later) as well as many other features all without any costs involved*. 
Additionally, the PriCall is one of the cheapest VoIP services for national and international calls.
With a help of PriCall everyone can make VoIP calls with iPhones or Android mobile phones using just WiFi or mobile data plan*. It means the customer will not use any minute of his/her mobile service provider to make local or international calls*.
 Having PriCall in your mobile phone or tablet, you never have to worry about high roaming costs abroad anymore*! When you are abroad, simply use PriCall over an available WiFi network. Whether you are in a restaurant or hotel room, you can save on mobile calling charges when traveling abroad.
Simply install our free app, register, choose one of our plans and start saving loads of money on your international calls!
PriCall allows you to…
 – Make free calls* within PriCall users – it will definitely save you lots of money!
 – Make cheap international calls* over SIP technology via mobile phones.
*Network data charges may apply. Contact your provider for details.
PRAHA CITY CENTER
Klimentská 1216/46,
Prague 1, 110 00,
Czech republic